TEVEZ ON THE DIFFERENCE BETWEEN RONALDO AND MESSI
Posted By

content

On Saturday, 26 June 2021
One of the most talked-about topics in the history of football is the comparison between Cristiano Ronaldo and Lionel Messi. The two superstars have done more than enough to cement their status as the two best players in the history of football and only a few or nobody will argue against that fact. However, the topic that will spark major debate is the one about which of the two players is better than the other.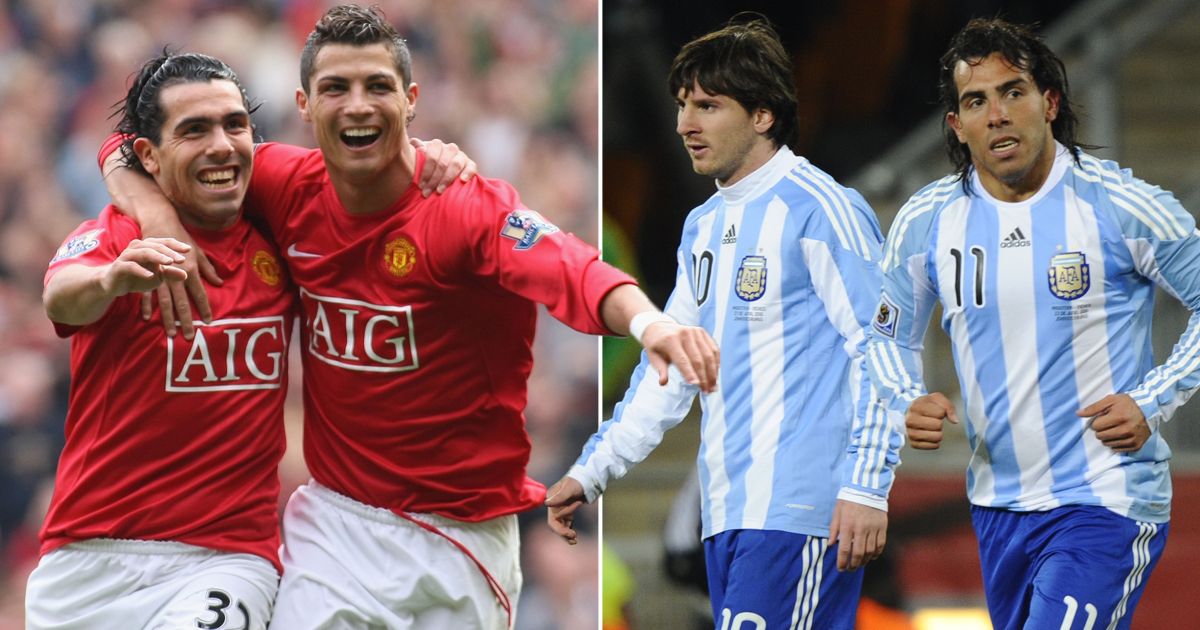 Ronaldo and Messi have had remarkable careers and have enjoyed huge successes in the sport both individually and with their respective teams in the last decades and it is still a little difficult to point out which one of the two stars has had a better footballing career than the other one.
There are only a few players to have played alongside Cristiano Ronaldo and Lionel Messi and one of them is Carlos Tevez. The former Manchester United and Argentina striker has now revealed what he thinks about the debate about the two football icons, having played with Ronaldo at Manchester United and with Mess at the Argentina national team.
Tevez revealed that when he got to United, he immediately knew that Ronaldo was a great player but was highly impressed and motivated with how the Portugal international star would show so much dedication and drive to succeed at all costs. He said that Ronaldo is a great professional that works hard both on and off the pitch and deserves all his accolades and titles.
On Messi, Tevez said he also enjoyed a pleasurable stint with the Barcelona star with the Argentina national team and highlighted the need for people to stop comparing the two players and instead start appreciating their contributions to football for as long as they continue playing.