Tevez Continues To Endear Himself Into The Hearts Of Boca Juniors Fans
Posted By

content

On Thursday, 25 March 2021
Veteran Argentine striker Carlos Tevez is currently playing for his boyhood club, Boca Juniors in his native Argentina and has wowed many with his continued efforts in proving that he is not yet finished and can still play at the top level for a little more time before finally deciding to hang his boots and bring an end to his fruitful football career finally. The former Manchester United striker returned to Boca after leaving the Chinese Super League some months ago and it has continued to be a lovely bromance between him and the club's fans because of the passion he puts on display when he steps onto the pitch.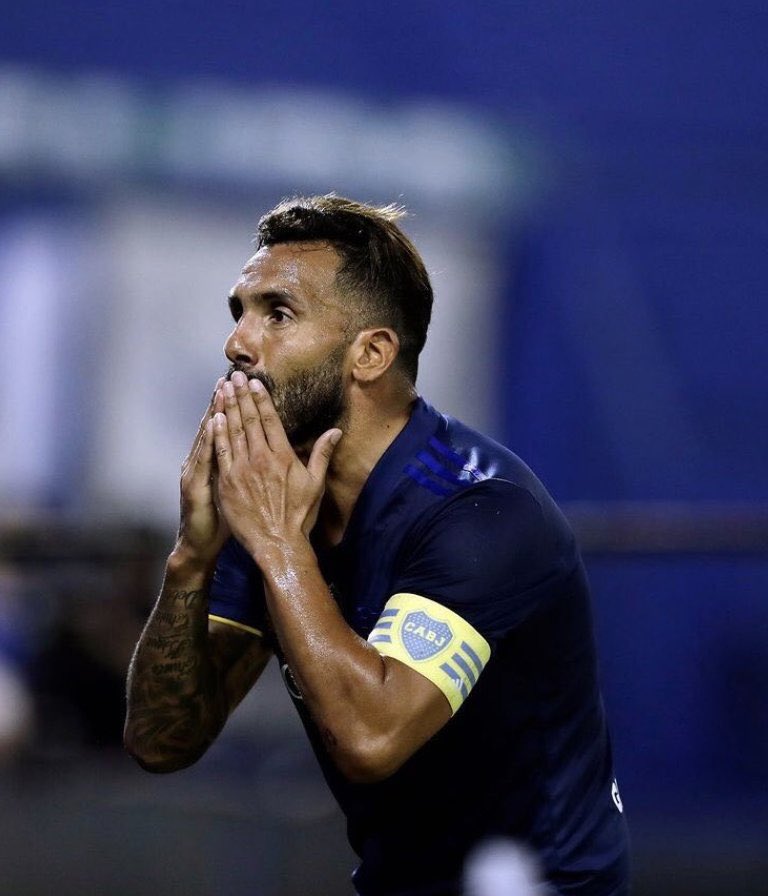 Upon his announcement that he was going to re-sign for Boca, where it all started for him as a kid, many believed he would not be able to justify his decision to continue playing football because of his age, and a lot others asked him to just quit the game already. But knowing Tevez and how stubborn he can be judging from his time at Old Trafford, he did not listen and of course, his stubbornness is currently paying dividends to not just him but the Argentinian football club.
The prolific striker was pivotal for Juniors as he helped them clinch the Copa Libertadores and you could tell how much it meant to him from how passionate he was when celebrating the title triumph. It was yet another trophy added to his title collections after he had already jetted off to Europe and played for some of its best teams, winning as many as five domestic trophies, one UEFA Champions League title, and a couple of other titles as well.
A lot of players decided to hang their boots at his age but he has continued to show that age is but a number and that the passion to play football can be evergreen. His current stint with Boca will already banish the memories of his failed stint in China football-wise and he has re-established the bond he shared with the club's fans he created a long time ago when he first played for the club.