ROLANDO BLACKBURN: TEVEZ NAMED ROLE MODEL
Posted By

content

On Thursday, 11 November 2021
Carlos Tevez has been named as one of the three role models for Panama striker Rolando Blackburn who's hoping to fire his country to next year's FIFA World Cup tournament on Qatari soil with goals. Blackburn mentioned Argentine footballer Carlos Tevez as one of his role models in an exclusive interview with the official website of world's football governing body, FIFA.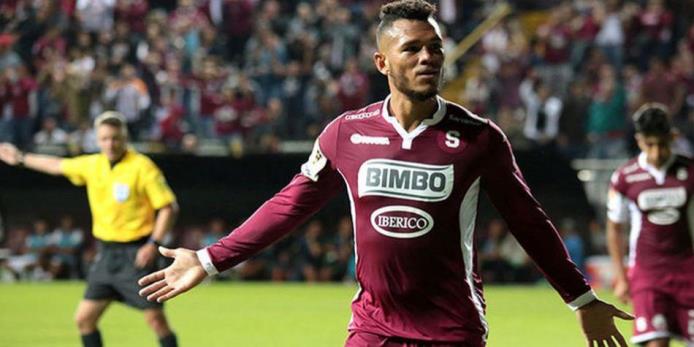 Apart from Carlos Tevez, Blackburn also mentioned Brazilian football icon Ronaldo and Uruguayan international EdinsonCavani as his role models. According to him, his admiration for Ronaldo came from his goalscoring exploits at a time when he was dreaming on making it as a professional footballer.
On Manchester United striker Cavani, the 31-year-old Panama national team star said that he sees the Uruguayan as a modern-day standard-bearer in the world of football, while his admiration for Tevez is not limited to his goalscoring exploits in Argentina, England, Italy and other places.
Blackburn said that he has a similar background with Carlos Tevez as the two strikers come from violent neighbourhoods. The Panama striker was raised in San Joaquin, which has a lot of death and violence in addition to its footballing talent. Blackburn told FIFA.com that he honed his footballing skills at San Joaquin in his native Panama and that he went through a lot there but he didn't let anything have a negative influence on him.
On the upcoming Qatar 2022 FIFA World Cup, Blackburn is determined to see that Panama would be one of the 32 teams at the tournament. He narrowly missed out on the Panama squad for the 2018 edition of the tournament in Russia. The striker was named in the provisional squad for the tournament, but he didn't make the final 23-man list.
Blackburn is presently the joint leading goalscorer in the third round of the CONCACAF qualifiers for the World Cup tournament in Qatar next year with three goals. Ricardo Pepi of the United States also have three goals.