HOW LANZINI EMULATED TEVEZ AT UNITED
Posted By

content

On Monday, 18 October 2021
https://pbs.twimg.com/media/FAAbEgpUYAEQRx3.jpg
West Ham United midfielder Manuel Lanzini was able to emulate his compatriot Carlos Tevez when he scored the winning goal as the Hammers knocked out Manchester United from the Carabao Cup at the third round stage.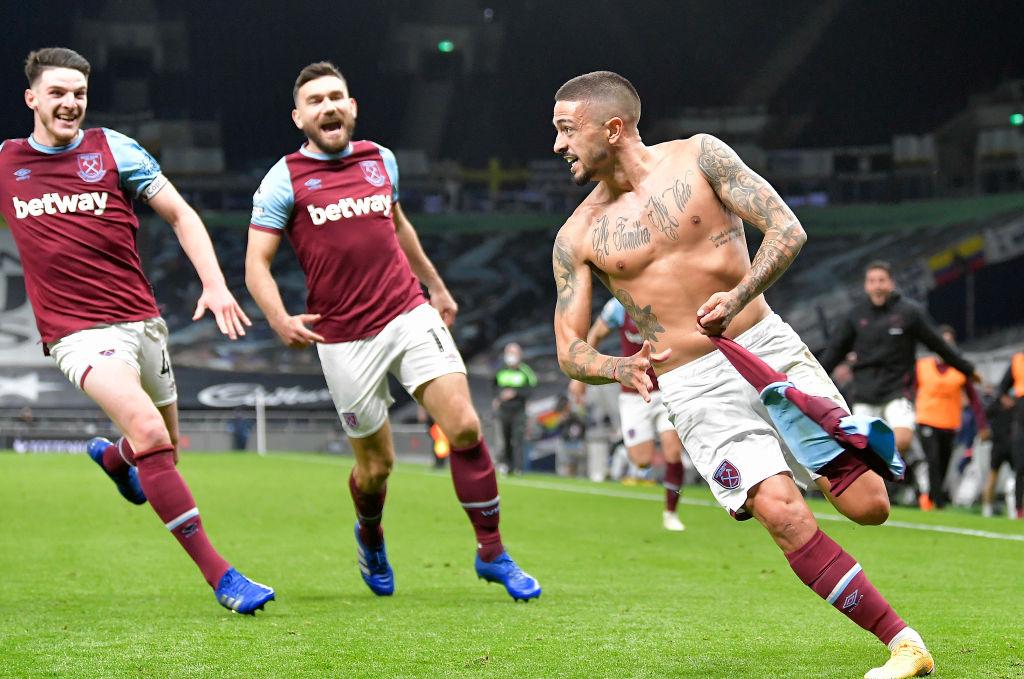 Hammers boss David Moyes gave Lanzini the chance to impress during the game at Old Trafford and he took it with both hands. The Argentine scored the only goal of the game in the first half to give West Ham United a 1-0 win at the expense of hosts Manchester United.
Lanzini followed in the footsteps of Carlos Tevez who was the last West Ham United player to score a winning goal at the Theatre of Dreams. Tevez scored the lone goal on the final day of the 2006/07 Premier League season as West Ham United secured a memorable 1-0 away victory over the Red Devils.
The goal from Carlos Tevez was a significant one as it ensured that West Ham preserved their Premier League status. The Hammers knew that only a win over home team Manchester United will give them a chance of staying in the Premier League and they were able to achieve their target thanks to their diminutive Argentine.
The transfer involving Carlos Tevez and compatriot Javier Mascherano caused a lot of issues for West Ham at the time due to the involvement of a third party. In the end, the Hammers were fined to the tune of £5.5m for breaching Premier League rules on transfers.
Fourteen (14) years afterwards, Lanzini was able to give West Ham United fans victory at Old Trafford. Their last win at the home of Manchester United was in 2007.
Tevez and Mascherano spent just one season at West Ham United before joining Manchester United and Liverpool respectively. Tevez went on to play for the likes of Juventus, Manchester City and Boca Juniors. He's presently without a club after leaving Boca Juniors in his native Argentina earlier this year.