WILL MODRIC PIP MESSI TO THE BALLON D'OR?
Posted By

isport

On Thursday, 19 July 2018
After playing a dominant role as Real Madrid went on to win their third straight UEFA Champions League title, and helping Croatia to the final of the World Cup, all in one year, as well as being awarded the Golden Ball in Russia, shouldn't Luka Modric be the one to end the Cristiano Ronaldo and Lionel Messi duopoly?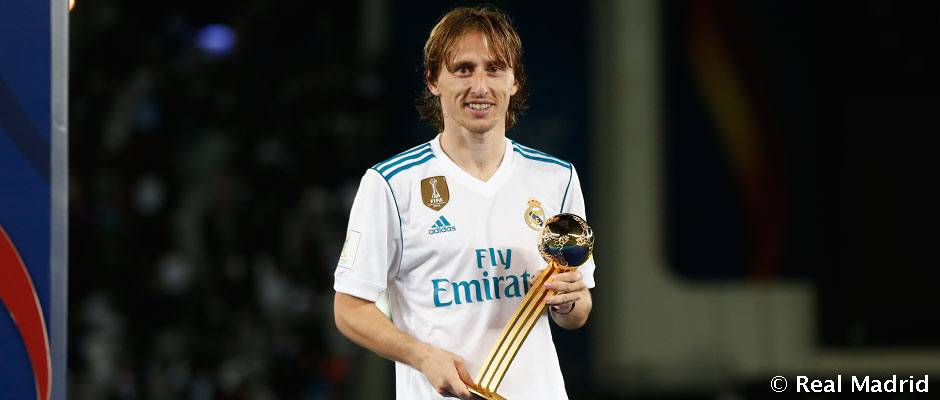 The Croatia international finished in the top five last year but with regular outstanding peformances for club and country and winning titles, shouldn't the experienced midfielder get the nod this time?
It's perhaps the perfect time to learn how to bet with a bonus, as no-one expects Modric to take the Ballon D'Or home, but he has a great chance - if that isn't worth a free or bonus bet, then I don't know what is!?
He beat Belgium's Eden Hazard and France's Antoine Griezmann to the top honour, just like Messi did in 2014, Diego Forlan did in 2010 and Zinedine Zidane in 2006. There have been early discussions on who should be the next winner of the Ballon d'Or, and so far many feel it would go to either Ronaldo or Messi, as it has for over a decade.
A common mention is the 2010 scenario where Wesley Sneijder was brilliant for club and country, only to be denied in the end. However, it should be noted that 2018 is far different from 2010. FIFA has undergone a rebuilding process and the world is slowly beginning to move on from the two most gifted soccer stars of their generation. Yes, captains, coaches and top journalists still decide winners of the Ballon d'or but it is now more than just "a popularity contest for strikers."
Neymar was expected to battle the duo for the Ballon d'Or. He started well in the first half of the season but then his injury and PSG's unfortunate exit from the Champions League hampered his stats. He had Brazil to lead to the World Cup but this didn't quite happen. As it stands now, he could get a top five finish but a podium finish is not expected.
Modric, who ran the most at the World Cup and was a hardworker for Madrid all season, is expected to pip Ronaldo and Messi – who also both had amazing seasons of their own – to the prize. If it does happen, then it would be the beginning of the end of world domination for them.