TEVEZ TO REMAIN IN CHINA WITH SHENHUA
Posted By

content

On Thursday, 24 August 2017
Premier League legend Carlos Tevez would remain at Chinese Super League side Shanghai Shenhuadespite links away from the club, the player insists.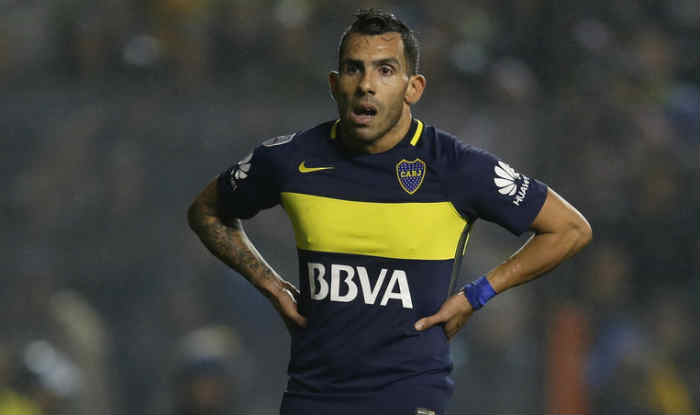 The Argentine says he is happy with the life in China so far, though he refused to expressly rule out a return to his boyhood club Boca Juniors in the future.
The player was reportedly done with football abroad, having left South America many years back. He joined Boca Juniors but was lured to China with a huge salary. He signed a two-year deal last December but has not found life there easy.
His agent Adrian Ruocco recently revealed that Tevez could only leave the club after a year due to the terms of his agreement. There were reports that he was frustrated and could return so Ruocco made the revelation to set the record straight.
In a recent personal interview with the player, Radio Mitre reported the player said:
"I don't regret anything, not even leaving Boca because it was the time to do so. I wasn't enjoying myself that much and I wanted to think about my family. I'm content and happy. I get to enjoy my family and live peacefully [in China]."

On if he would return to Boca, he said he was yet to decide but admits that it becomes "more difficult" with time. The player revealed he is set to holiday at the Argentine capital in two weeks. There are reports he would meet with the Boca Juniors president Daniel Angelicion the trip where he would know his future options when he leaves China.
Tevez is keen on spending time with his family which China guarantees him unlike at Boca. After a year in China, the Argentine soccer star might return to Boca for a year before he hangs up his boots, rumours say.