SOLSKJAER DELIGHTED WIN BIG LEAGUE STATEMENT
Posted By

content

On Thursday, 9 September 2021
Ole Gunnar Solskjaer and his Manchester United players made a big statement in the Premier League over the weekend when they hit rivals Leeds United for five when the two teams met at Old Trafford. Solskjaer was delighted with his fluid frontline during the game.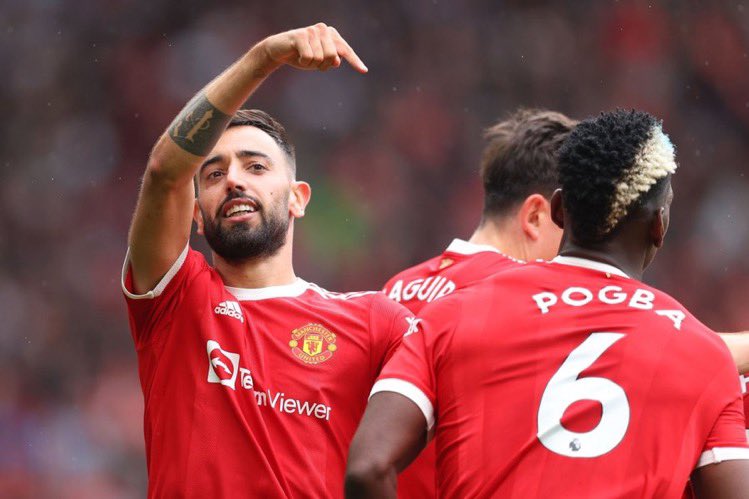 Solskjaergave his verdict on the Leeds United game played on Saturday afternoon in his post-match reaction. He referenced how fluid the Manchester United attack was when the likes of Carlos Tevez, Cristiano Ronaldo and Wayne Rooney featured together for two years.
Carlos Tevez and the duo of Rooney and Ronaldo showed their attacking prowess and that was crucial to the Red Devils winning five trophies in two seasons between 2007 and 2009. Carlos Tevez broke up the fantastic trio when he left the club to join city rivals Manchester City in a controversial transfer.
Manchester United boss Ole Gunnar Solskjaer has a lot of attacking players at his disposal and he's looking to deploy the players in the right way to ensure that the Red Devils end their wait for a league title this season. The last title win in the Premier League was in the final season of Sir Alex Ferguson. Manchester United have the chance to end that nine-year barren run this season.
Mason Greenwood started upfront for Manchester United against Leeds United with support from Bruno Fernandes, Daniel James and Paul Pogba. Greenwood scored the second goal of the game for the Red Devils in a 5-1 win at home to the opposition under Marcelo Bielsa.
Frenchman Pogba was responsible for four assists during the game, while Portuguese international player Fernandesscored three of the goals. Brazilian international Fred wrapped up the scoring for Manchester United.
Leeds United got their goal through Luke Ayling. It was the equaliser at the start of the season after the opening goal from Fernandes. Manchester United went on to score four goals and take the game away the Whites thereby taking the three points on offer.