Mauro Icardi's agent offers support amid criticism from Inter Milan supporters
Posted By

content

On Wednesday, 27 February 2019
Mauro Icardi's agent and wife Wanda Nara has offered her support towards the Argentine striker amid his recent scoring crisis. The Argentina international started the campaign with a consistent scoring run and this included a couple of late winners including one in the San Siro derby against arch-rivals AC Milan.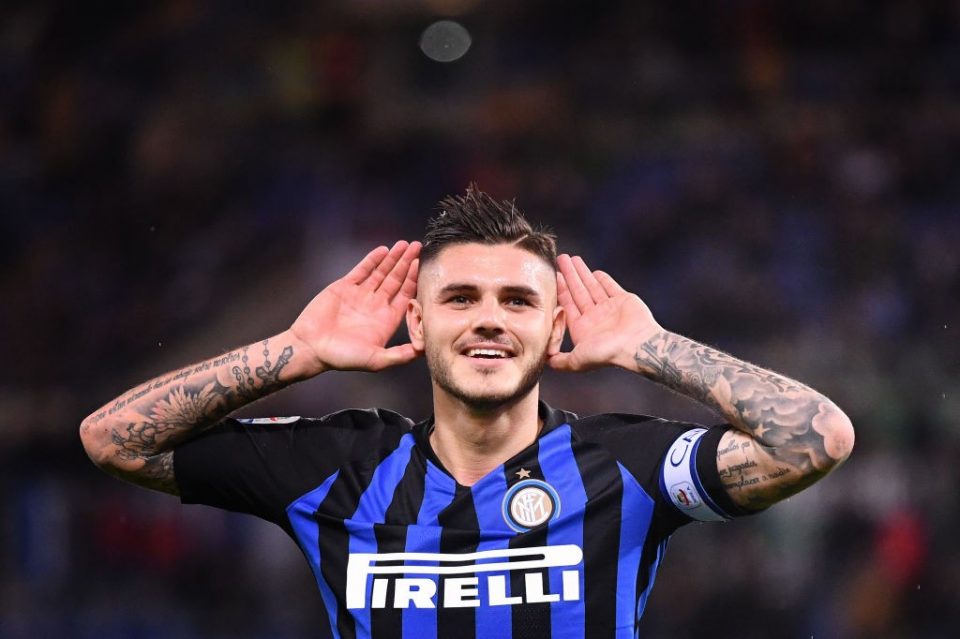 However, his scoring touch has deserted him over the past six matches and this has recently generated criticism from the faithful, who are expectant of the Argentine to deliver on a consistent basis. Amidst this, Nara has come in the defence of his husband by indicating that the Argentine has remained committed to the team's cause during the good and bad times.
"There are captains who pose proud when they win, there are captains who abandon the boat before it sinks but there are few captains who remain in hard times, even when many believe that they are about to sink. You are one of those captains who struggles on until they resurface," she posted on her official Twitter account.
"Inter were fancied to make the step to challenge for the Serie A crown this season" but that has not been the case despite the quality signings made. Rather, they are now looking down their shoulders with the prospect of losing out on "the Champions League positions" after returning from the winter break with three successive winless games where they have secured a single point.
The Nerazzurri are currently occupying the third position on the table with 40 points but they surely need to pick up their form during the forthcoming weeks, given they are separated fromAtalanta, Roma and Lazio, who are outside of the top four by just five points. Inter make the trip to mid-table Parma for the upcoming matchday. The reverse fixture at the San Siro saw Parma secure a shock 1-0 triumph in September.