Carlos Tevez happy with his Time in China
Posted By

content

On Friday, 4 August 2017
Carlos Tevez has insisted that he is enjoying life in Asia despite suggestions that he would return to Argentina in the transfer window.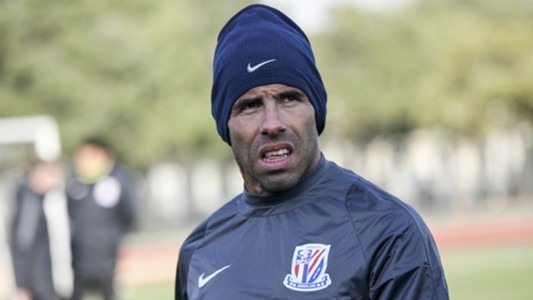 The 33-year-old has still not ruled out the opportunity of making a Boca Juniors comeback as it would enhance his chances of making his country's World Cup squad.
The former Juventus striker joined Chinese heavyweights Shanghai Shenhua from Boca Juniors in January this year, and he has since notched two goals and four assists in 10 appearances for the Far East club.Boca Juniors Daniel Angelici has opened up the prospect of re-signing Tevez on multiple occasions, but the marksman feels that he is comfortable in China, where he expects to remain for the time being.
He told Argentine radio station FM Late 93.1: "I do not think about a return today, I'm a phenomenon in Shanghai. I can calmly stay one more year in China, I have a contract and then I'll see what to do. I do not have anything decided, [going back to Argentina] always crosses your mind, but I want to enjoy these months in China and then I'll sit down and talk to my family."

While Tevez does admit that he is enjoying life with his family in China, his prospects of representing Argentina in the future look slim unless he opts for a return home. The veteran striker has managed 13 goals in 76 caps for the South American nation, but he has not featured for them since November 2015.
Tevez had been offered the chance to make a Premier League comeback with West Ham United last summer, but he instead opted for the riches of the Chinese Super League, where he is the highest-paid player in the world at £650,000 plus a week. The Chinese transfer window closed earlier this month, and Shenhua are unlikely to entertain any offers for Tevez's sale this summer.